Tourists At The Border: Should Mental Illness Halt U.S. Entry?
December 13, 2013
A Canadian woman says she was barred from entering the U.S. after a border agent cited her past mental illness. Some mental health advocates say she was a victim of profiling, but the situation appears more complicated than that.
Read full story...
Police Say Man Planned Suicide Bombing At Kansas Airport
December 13, 2013
Authorities have arrested the 58-year-old aviation technician whom they accuse of trying to blow up the Mid-Continent Airport in Wichita. The alleged plot was thwarted by undercover officials.
Read full story...
Week That Was: Cookie Hacking, Phone Unlocking, Year-Enders
December 13, 2013
In this week's roundup of top tech conversations and stories: how tech giants are flexing their muscles against government, Twitter's abandoned blocking policy, and how the tech empire is striking back against creeping government surveillance.
Read full story...
Screening Room: Who Might Be SNL's Next Black Actress?
December 13, 2013
The Internet is buzzing with news of "secret" Saturday Night Live auditions for black female cast members. We've collected YouTube clips from some of the rumored auditionees.
Read full story...
Steubenville Officials Plead Not Guilty In Rape Case
December 13, 2013
The adults face charges related to the alleged cover-up of the notorious crime or their alleged failure to report child abuse. One school official also faces a charge related to an alleged second sexual assault of a young girl. That school principal is accused of failing to report the incident.
Read full story...
If You're Rich, Can You Say You Don't Know Right From Wrong?
December 13, 2013
A Texas teen escaped a jail sentence after being involved in a drunk-driving accident that killed four people. Defense attorneys say he suffered from 'affluenza' because his privileged parents never set limits for him. The Barbershop guys weigh in on the controversial ruling.
Golden Globe Nominees: 'An Embarrassment Of Riches'
December 13, 2013
Thanks to films like 'Twelve Years A Slave,' 'Lee Daniels' The Butler' and 'Fruitvale Station,' it's been said that 2013 was the 'Year of the Black film.' But do the Golden Globe nominations support that? Host Michel Martin finds out more from Grantland's film critic Wesley Morris.
Learn From Your Grandparents, Says Listener
December 13, 2013
Host Michel Martin and editor Ammad Omar crack open the listener inbox for Backtalk. This week, listeners spar over parents and grandparents sending mixed messages.
In The Midst Of Newtown's Grief, Pastor Says There Is Light
December 13, 2013
Reverend Matthew Crebbin had to comfort shocked residents after the shooting in Newtown, Connecticut that killed 28 people last year. A year later, he speaks with host Michel Martin about the role faith played in keeping the town together.
Spoken And Unspoken
December 13, 2013
We communicate with each other in all sorts of ways, spoken and unspoken. In this hour, TED speakers reflect on how our words and methods of communication affect us, more than you might expect.
Read full story...
How Does History Change The Meaning Of Words?
December 13, 2013
Etymologist Mark Forsyth shares the surprising back story on the term "president."
Read full story...
For Friday The 13th, Say It With Us: Paraskevidekatriaphobia
December 13, 2013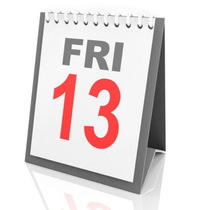 If you can pronounce that long word, you'll be cured of any Friday the 13th fears, according to some. NPR's Korva Coleman offers an audio pronunciation guide.
Read full story...
Obama's 'You Can Keep It' Promise Is 'Lie Of The Year'
December 13, 2013
The nonpartisan PolitiFact has given the president's claim about his health care program a dubious honor. Obama said that "if you like your health care plan, you can keep it." When it became clear that wasn't correct, the White House tried to "rewrite his slogan," the fact checkers say.
Read full story...
One Year After Newtown, Still No Answer To 'Why'
December 13, 2013
A year after the massacre at Sandy Hook Elementary School in Newtown, Conn., gunman Adam Lanza's motives are still unclear. Connecticut Gov. Dannel Malloy says people may just have to be satisfied with what they've known from the beginning — that on Dec. 14, 2012, a horrible thing happened.
Read full story...
USDA Steps Up The Fight To Save Florida's Oranges
December 13, 2013
The agency is launching a new coordinated research effort to stop citrus greening, a disease imported from Asia that turns fruit bitter and unmarketable. It first turned up in Florida eight years. Now, it threatens to destroy the nation's citrus industry.
Read full story...
Promises To Fix Mental Health System Still Unfulfilled
December 13, 2013
Even for those with the will and drive to pursue treatment, the process remains difficult, frightening and full of holes. Mental health advocates say little has come, on the federal level, from the task forces and promises that followed the Newtown shootings.
Read full story...
A Baby Who Saved Her Family From 'The Dark Moments'
December 13, 2013
Maria Vasquez-Rojas was thrilled when she learned she was pregnant. But soon afterward she was diagnosed with ovarian cancer — at the same time her brother Francisco was struggling with drug addiction. Maria's daughter's birth has transformed not just Maria's life, but Francisco's, too.
Read full story...
Mel Watt: A New Captain For America's Housing Market
December 13, 2013
The Senate this week pushed through the nomination of Democrat Mel Watt to head the Federal Housing Finance Agency. The FHFA controls Fannie Mae and Freddie Mac. Watt replaces an official who was a thorn in the side of Democrats, and the move changes the landscape of housing finance reform.
Read full story...
Hard-Fought Budget Deal On Its Way To The Senate
December 13, 2013
The House passes the House-Senate budget compromise after Speaker John Boehner criticizes conservative groups — and implicitly their allies in Congress — for their opposition. Next stop: the Senate.
Scientists Battle Over Fate Of Yellowstone's Grizzlies
December 13, 2013
Long protected by the Endangered Species Act, the Yellowstone grizzly population may have grown enough to come off the list. But many independent biologists say the Yellowstone grizzly is far from healthy, and they're trying to keep the government from "delisting" it.