CPAC's Conservative-Libertarian Split Could Be Hard To Bridge
March 7, 2014
Same-sex marriage and the National Security Agency's data gathering are two issues that show the wide divide between conservatives and libertarians.
Read full story...
Border Patrol To Limit Use Of Deadly Force Against Rock Throwers
March 7, 2014
An independent panel had recommended the restrictions, but the agency refused saying it would put Border Patrols in danger. The chief of the agency said the new policy aims to make agents safer.
Read full story...
Meet The Spellers Who Broke The Bee
March 7, 2014
After more than five hours, a marathon spelling bee had to be suspended because the organizers ran out of words. Maria Carter of KCUR profiles the two competitors as they prepare to finish the bee.
U.S. Grave Science Marked By Risk Aversion And Bureacracy
March 7, 2014
In part two of a joint investigation by NPR and ProPublica, we look at the agency charged with bringing home and identifying the 83,000 American war dead. It's stymied by an extreme aversion to risk.
Read full story...
Border Patrol Revises Its Rulebook For Use Of Deadly Force
March 7, 2014
The U.S. Border Patrol announced changes to its policies regarding use of deadly force on Friday. It added new guidance for agents when dealing with moving vehicles and people throwing rocks.
Week In Politics: Ukraine And CPAC
March 7, 2014
Audie Cornish speaks with political commentators, E.J. Dionne of The Washington Post and Brookings Institution and Reihan Salam of National Review and Reuters. They discuss the U.S. role in Ukraine's ongoing crisis and the latest news from the Conservative Political Action Conference.
February Jobs Numbers Give Some Economists Reason To Smile
March 7, 2014
The February jobs report was better than expected, as employers added 175,000 jobs. The unemployment rate ticked up to 6.7 percent, though, as people who'd given up on finding work were drawn back.
Military Training Gives U.S. Paralympic Biathletes An Edge
March 7, 2014
The only American to medal in biathlon, Army veteran Andy Soule did it with just his arms. Soule and other service members are bringing their speed and precision to the grueling competition in Sochi.
Read full story...
A Native American Tribe Hopes Digital Currency Boosts Its Sovereignty
March 7, 2014
Members of the Oglala Lakota Nation have made their own digital currency — a sort of Bitcoin. They hope that having their own crypto-currency, called MazaCoin, will strengthen their independence.
Read full story...
Republicans Point To Reid As A Symbol Of What's Wrong In D.C.
March 7, 2014
The Senate Democratic leader's sharp attacks on political opponents have led Republicans to call him "detestable" and a "bully." But not enough Americans know Harry Reid to make him a useful villain.
Read full story...
Why All This Fuss Over Satoshi Nakamoto Is A Boost For Bitcoin
March 7, 2014
The media frenzy over the alleged founder of Bitcoin appeals to universal human curiosity. Mystery, intrigue, a dash of conspiracy! If that's not enough to turn Bitcoin into a household word, what is?
Read full story...
Seeking Solutions For Sexual Aggression Against Women In Bars
March 7, 2014
The study finding that men who prey on women in bars don't have to be drunk to behave badly really hit a nerve. So did the notion that if women drink, they're more likely to be targeted.
Read full story...
Freezing Weather Put A Chill On Economy, Housing Market?
March 7, 2014
Spring is a big season for buying and selling homes, but the housing market has a lot of hurdles ahead. NPR's Senior Business Editor Marilyn Geewax talks about them and the latest job numbers.
Civil Rights Nomination Fight Connects To Decades-Old Murder
March 7, 2014
The Senate voted this week to bar Debo Adegbile from leading the Justice Department's Civil Rights Division. Law professors Douglas Kmiec and Spencer Overton discuss the case and role of the division.
Jobless Rate Ticks Up, But Job Growth Is Better Than Expected
March 7, 2014
There were 175,000 jobs added to payrolls last month. That's about 25,000 more than economists forecast. The unemployment rate, though, edged up to 6.7 percent from 6.6 percent in January.
Read full story...
U.S. Knew Of 'Imminent' Move In Crimea, Top Official Says
March 7, 2014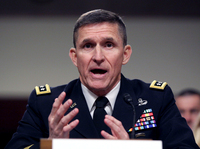 Lt. Gen. Michael Flynn, the head of the Defense Intelligence Agency, tells NPR that U.S. decision-makers were given a week's notice that some Russian action was likely.
Read full story...
House Backs Obama's Request To Back Loans For Ukraine
March 7, 2014
The crisis in Ukraine is galvanizing unusually swift bipartisan action on Capitol Hill. The GOP-led House voted overwhelmingly on Thursday to authorize a $1 billion loan guarantee for Ukraine.
A Homeless Teen Finds Solace In A Teacher And A Recording
March 7, 2014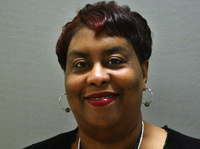 Aaron didn't think he would ever tell a teacher he was living on the street. But sharing a recording of his personal story, he says, was a relief.
Read full story...
States Fight California's Chicken Cage Law. But It's Really About Bacon
March 7, 2014
Six state attorneys general are suing California over its law on how hens are housed. Among those most worried: Pig farmers who fear the state will push through sweeping changes on pig stalls next.
Read full story...
From War In The Desert To 'Murder Ball On Ice'
March 7, 2014
This year, the men's U.S. Paralympic Sled Hockey team is packed with Afghanistan and Iraq veterans, and they've found an outlet in hitting, slamming and speeding across the ice as fast as they can.
Read full story...