Plane Lost, Uncertainties Regained
March 10, 2014
The mystery of the missing Malaysia Airlines Flight MH370 is all the more troubling given how certain we seem to be about everything around us. Has technology inoculated us from reality?
Read full story...
How An Aircraft Can Fall From The Sky Midflight
March 10, 2014
There's much conjecture about what happened to Malaysian Airlines Flight MH370, which disappeared over the weekend. But planes can experience everything from bad weather to technical failures.
Read full story...
What Pepsi Can Teach Us About Soft (Drink) Power In Russia
March 10, 2014
The soft drink giant is one of the few big U.S. firms with major investments in Russia. And the reasons why say a lot about why the U.S. has less leverage in Russia than it might like.
Read full story...
QUIZ: What Came Out Of World War I?
March 10, 2014
World War I shook up the world in a dramatic way — and from that chaos emerged inventions, words and other things we still use today. Can you identify them all?
Read full story...
Drug Cartel Boss Dies A Second Time
March 10, 2014
Nazario Moreno, leader of the Knights Templar drug cartel, is dead — again. He was wrongly confirmed dead in 2010, but now, Mexican authorities claim they know "100 percent" that they killed him.
Pending Russian Response, Kerry's Travel Plans Are Up In The Air
March 10, 2014
Before Secretary of State John Kerry agrees to visit Russia, the State Department says it wants to see concrete evidence that Russia's ready for serious discussions on ending the crisis in Ukraine.
In Crimea, Public Relations Can Be As Dangerous As Politics
March 10, 2014
In Ukraine, a dangerous "information war" is being waged by volunteers who are trying to win support in Crimea, where there is a near-total information blackout of pro-Ukrainian opinions.
The Challenges Of Recovering An Airliner Out Of Thin Air
March 10, 2014
Mark Rosenker, former chairman of the National Transportation and Security Board and CBS news consultant, explains the difficulties involved in the search for the vanished Malaysian airplane.
Broadening Search for Malaysian Airliner Still Yields Only Theories
March 10, 2014
As dozens of ships and aircraft search a widening swath of the Pacific Ocean, few details are known about the fate of a Malaysia Airlines flight that disappeared Friday.
What If Ukraine Still Had Nuclear Weapons?
March 10, 2014
Ukraine gave up its nuclear weapons two decades ago when Russia and the U.S. pledged to respect its sovereignty. Amid the current crisis with Russia, some Ukrainians now say that was a mistake.
Read full story...
Edward Snowden Tells SXSW He'd Leak Those Secrets Again
March 10, 2014
The former NSA contractor, who has revealed large amounts of classified information about U.S. surveillance programs, appeared by video from Russia.
Read full story...
Mexican Drug Lord Shot Dead ... For Second Time
March 10, 2014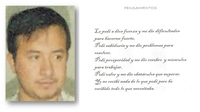 Nazario Moreno Gonzalez, who authorities thought was killed in 2010, was very much alive on Sunday, police say. He was living, that is, until officers apparently killed him again.
Read full story...
Will Blood Be Shed In Crimea Before Diplomacy Can Work?
March 10, 2014
Russian President Vladimir Putin continues to deflect the concerns of Western leaders. Meanwhile, fears grow about confrontations between pro-Russian and pro-Ukrainian groups.
Read full story...
Fate Of Missing Malaysia Airlines Plane Still A Mystery
March 10, 2014
The jet with 239 people on board disappeared early Saturday on a flight to Beijing. So far, a search in the sea between Malaysia and Vietnam hasn't turned up any definitive sign.
Read full story...
Military Conflict Decisions: Why Weakness Leads To Aggression
March 10, 2014
Can a behavioral economics theory explain military standoffs such as the one in Crimea? Research on military conflicts shows that weakness, not strength, often leads to aggression.
Search Goes On For Jetliner That Mysteriously Disappeared
March 10, 2014
Authorities continue to piece together scant clues as to why a Malaysia Airlines flight disappeared over the weekend. The plane was headed from Malaysia to China with 239 people aboard.
U.S. Still Exploring Diplomatic Ways To End Crimea Standoff
March 10, 2014
Ukraine's prime minister travels to Washington this week for talks with President Obama. On Sunday, leaders of Germany and Great Britain spent time on the phone with Russian President Vladimir Putin.
'Sherlock,' 'House Of Cards' Top China's Must-Watch List
March 10, 2014
A popular cafe in Shanghai named after Sherlock Holmes' London address opened last year and features near-shrine-like treatment of the show's actor, Benedict Cumberbatch.
Read full story...
China's Crackdown On Corruption Opens Door To Abuse
March 9, 2014
A local official says he was detained and tortured by the Communist Party after being accused of taking bribes. The Associated Press reports these investigations occur without judicial oversight.
Read full story...
Keeping The French Language Alive In Quebec
March 9, 2014
The Parti Quebecois is leading the polls for next month's provincial election in Canada. If they win a majority, they intend to tighten Quebec's already established language laws. NPR's Arun Rath talks with linguist Julie Sedivy about keeping Quebec's language French.