February Job Growth Beats Expectations; Jobless Rate Ticks Up
March 7, 2014
The harsh winter weather's impact on job growth in February was less than expected, as U.S. employers added 175,000 jobs to their payrolls last month. The unemployment rate edged up to 6.7 percent.
Feds Break Up Multi-State Shoplifting Ring
March 7, 2014
Authorities say a family from suburban Chicago went from Maryland to Texas stealing retail items. They're accusing of making $4 million auctioning the stolen property on eBay over the past decade.
Teen Enlists A Capella Group For Prom Invite
March 7, 2014
The a capella group Straight No Chaser helped the Jacksonville teen with his video inviting his friend Megan to the prom. She said yes. The video is on YouTube.
U.S. Knew Of 'Imminent' Move In Crimea, Top Official Says
March 7, 2014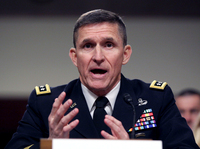 Lt. Gen. Michael Flynn, the head of the Defense Intelligence Agency, tells NPR that U.S. decision-makers were given a week's notice that some Russian action was likely.
Read full story...
Investors: Oversight Is Needed For Bitcoin To Become Mainstream
March 7, 2014
Bitcoin's growth was built on the idea it was a currency of the people, unattached to any central bank or regulating authority. But a major theft has put that vision to a tough test.
Publisher Releases Lullabies From 'Goodnight Moon' Author
March 7, 2014
Goodnight Songs is a compilation of formerly unpublished lullabies and poems by the author of Goodnight Moon, Margaret Wise Brown. Linda Wertheimer talks to Amy Gary, who discovered the new material.
Weather Expected To Effect February Jobs Report
March 7, 2014
Did the harsh winter hold down job creation last month? Or did employers brush away the snow and prepare for spring with a new round of hiring? The unemployment report is out on Friday.
Gillibrand, McCaskill Square Off Over Military Assault Prosecutions
March 7, 2014
The Senate has rejected a measure that would have allowed military prosecutors — rather than commanders — decide which sexual assault cases to pursue. The 2 female senators were on opposite sides.
House Backs Obama's Request To Back Loans For Ukraine
March 7, 2014
The crisis in Ukraine is galvanizing unusually swift bipartisan action on Capitol Hill. The GOP-led House voted overwhelmingly on Thursday to authorize a $1 billion loan guarantee for Ukraine.
'Game Of Thrones' Mixtape Drops On Friday
March 7, 2014
Nearly 14 million people watch HBO's epic fantasy series Game of Thrones. In an effort to capture a more diverse and multicultural audience, HBO is releasing a mixtape called Catch the Throne.
Safeway And Albertson's Announce Grocery Merger
March 7, 2014
Private equity firm Cerberus Capital Management is offering $9.4 billion for Safeway, the nation's second-largest grocery. It plans to combine Safeway with Albertson's which it acquired a year ago.
Crisis With Russia Propels Ukrainian Nationalism
March 7, 2014
During Ukraine's recent revolution, ultra nationalist groups were prominent among the protesters battling police in Kiev's Maidan Square. A nationalist party was included in the interim government.
Crisis In Ukraine Reveals Tensions Within RT's Newsroom
March 7, 2014
The name of the cable news network RT used to stand for Russia Today, and it is funded by the Russian government. The network's three channels serve as a propaganda arms of the Kremlin.
Great Lakes' Ice Cover Nears 1979 Record
March 7, 2014
Ice coverage on the Great Lakes is nearing a record set 35 years ago. Linda Wertheimer talks to scientist George Leshkevich about the effects of all that ice. The shipping industry is paralyzed.
Documentary Reveals A Different Side Of Elaine Stritch
March 7, 2014
Elaine Stritch: Shoot Me is a documentary about the celebrated Broadway singer and actress filmed as she approached her 87th birthday. She first appeared on Broadway in 1944.
Friendly Reminder: Clocks Spring Ahead On Sunday
March 7, 2014
Daylight Saving Time returns on Sunday morning. It's time to consider what you'll do with your extra hour of daylight.
Sen. Rand Paul To Address Annual CPAC Meeting
March 7, 2014
Everyone at the Conservative Political Action Conference assumes Rand Paul is running for president. He's a top contender, but is the GOP ready for his non-interventionist foreign policy views?
Read full story...
Ukraine's Economy Was In Trouble Before Its Crisis With Russia
March 7, 2014
With the IMF and the EU offering loans and grants to Ukraine, there are questions about what sort of conditions to attach to the aid, and where the money will go. Corruption is a big issue in Ukraine.
A Homeless Teen Finds Solace In A Teacher And A Recording
March 7, 2014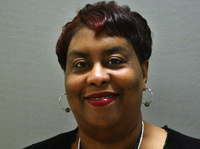 Aaron didn't think he would ever tell a teacher he was living on the street. But sharing a recording of his personal story, he says, was a relief.
Read full story...
Seeking Energy Independence, Europe Faces Heated Fracking Debate
March 7, 2014
To stay competitive, Europeans need cheaper natural gas but they also need to be less dependent upon Russia. They're looking at fracking as a solution, but opponents have environmental concerns.
Read full story...