WVPE News
NEW (Oct. 25 at 6:50pm): Autopsies are scheduled for Tuesday for the two Notre Dame students who died this weekend after being hit by a minivan. A spokesperson for the St. Joseph County Fatal Accident Crash Team was unable to provide any update on the condition of the third student who was hit but who survived. As of Saturday evening, that student was in critical condition.
Read More
CORONAVIRUS UPDATES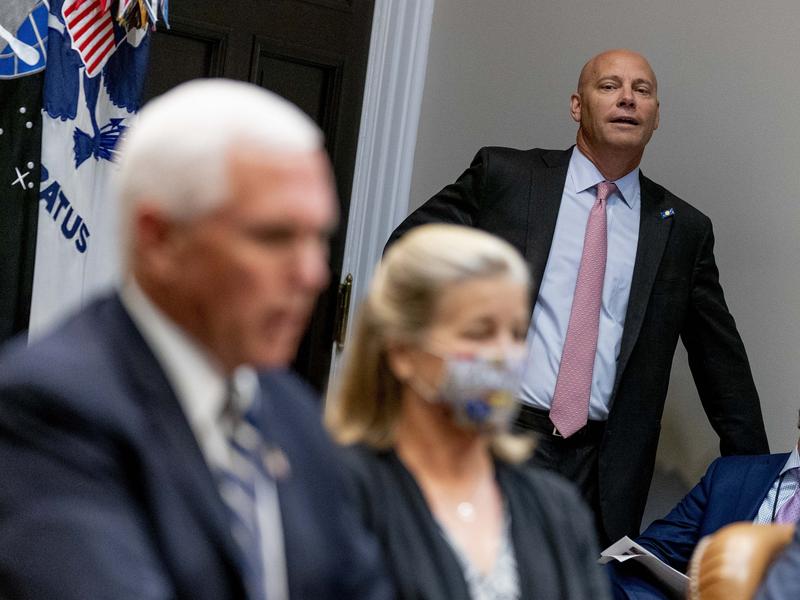 Updated at 2:21 p.m. ET With nine days until Election Day, the White House again faces the coronavirus in its ranks. Two top advisers to Vice President Pence have tested positive for the virus in recent days, as Pence — who tested negative on Saturday and Sunday — crisscrosses the country for rallies in swing states as he and President Trump fight to win reelection. Marc Short, Pence's chief of staff, tested positive for the coronavirus on Saturday. Marty Obst, a Pence political adviser, has...
Read More
WVPE FEATURES
As part of a series on young activists, we meet Maria Duenas Lopez, a first generation Mexican-American who advocates for immigrants. Side Effects Public Media's Darian Benson interviewed her about the importance of an inclusive democracy.
Read More