Documentary chronicles Goshen family's mission to rescue Jewish refugees during the Holocaust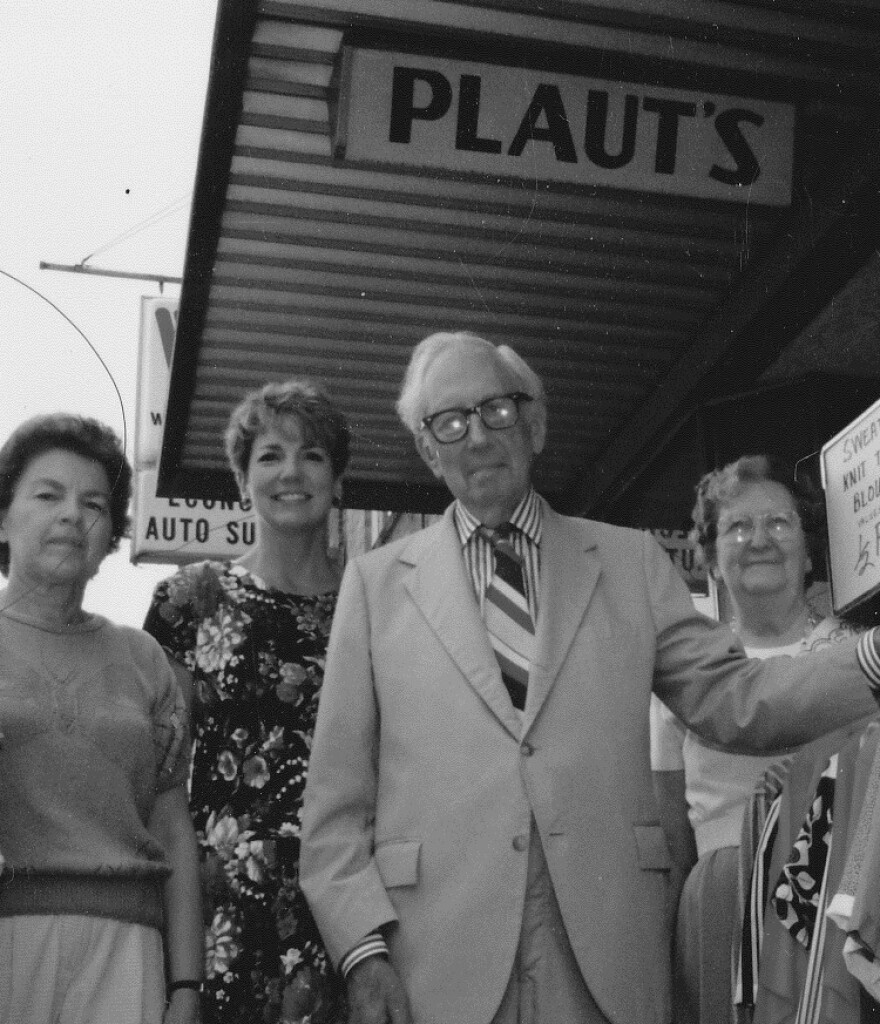 More than a decade ago, a Goshen man opened a lockbox that was found in the basement of his grandparents' former store.
"My mom called me and she said, 'Hey, the people who bought Plaut's Store called me about a lockbox. What do you think that is?'" Steve Gruber said. "I said, 'I don't know. I hope it's money!'"
It wasn't money, but it was still valuable – Gruber said the box contained documents revealing his grandfather and great-grandfather's quest to sponsor as many Jewish refugees as possible during the Holocaust.
Gruber's grandfather and great-grandfather – Jewish merchants Sidney and David Plaut – owned a dry-goods store in Goshen in the late 1930s. After travelling through Europe and seeing how Jews were treated there, they resolved to sponsor as many Jewish refugees in the U.S. as possible.
Gruber said he knew something of their wartime efforts, but not much.
"[My grandfather] was always very reluctant to talk about it, because he had had relatives perish," he said. "My mom and my uncle knew just about nothing… it was never discussed and I don't think they were very curious."
It wasn't until Gruber opened the lockbox that he found concrete proof of his grandfathers' efforts. After combing through 21 pages of visa applications, support affidavits and letters to lawyers, he knew he had a story on his hands.
In 2017, Gruber partnered with Goshen College's FiveCore media to produce a feature-length documentary called "Vital Passage." Gruber said Goshen College students helped research and produce the film, which will be screened Thursday at the Lerner Theatre.
"The students learned about their own domestic history and some of the dark passages of it," Gruber said. "I think it was really an aha moment."
Gruber said the documentary is an account of his grandfather and great grandfather's tenacity in the face of financial struggles, institutional bigotry and the bureaucracy of wartime immigration.
"Evil persists when good men and women stand aside and do nothing," he said. "These guys saw there was evil. They didn't know exactly what it would look like, but they knew Jews were in trouble, and they just persevered."
Given the rise in anti-semitic violence in the U.S., he said it's also a reminder of how we should conduct ourselves today.
"The malintent is growing. And who's standing in the way?" Gruber said. "In my little world, it was two Jewish guys who had a small store on Main Street in Goshen, Indiana. And it could be you in Millersburg or Elkhart that stands up to the prospect of anti-minority violence."
When asked how his grandparents would feel about the documentary, Gruber laughed.
"I think they would have talked me out of it," he said. "I don't think they would want any kind of designation of 'hero,' because – I know my grandfather said it over and over – he wished he could have done more."
But, he said there's one thing they would approve of – the recognition the film could garner for Goshen College students and staff.
"If they can start rocking this and say, 'Look at what we're able to produce in this small Mennonite college in Goshen, Indiana,'" Gruber said, "I think that would be the only thing they would probably approve."
"Vital Passage" will be screened at 7:30 p.m. Thursday at the Lerner Theatre. Tickets are free, but pre-registration is required. The film will also be shown in October at the Heartland International Film Festival in Indianapolis.
Contact Gemma atgdicarlo@wvpe.orgor follow her on Twitter at@gemma_dicarlo.
If you appreciate this kind of journalism on your local NPR station, please support it by donating here.