ICYMI: Listen Here - A Spin Down Abbey Road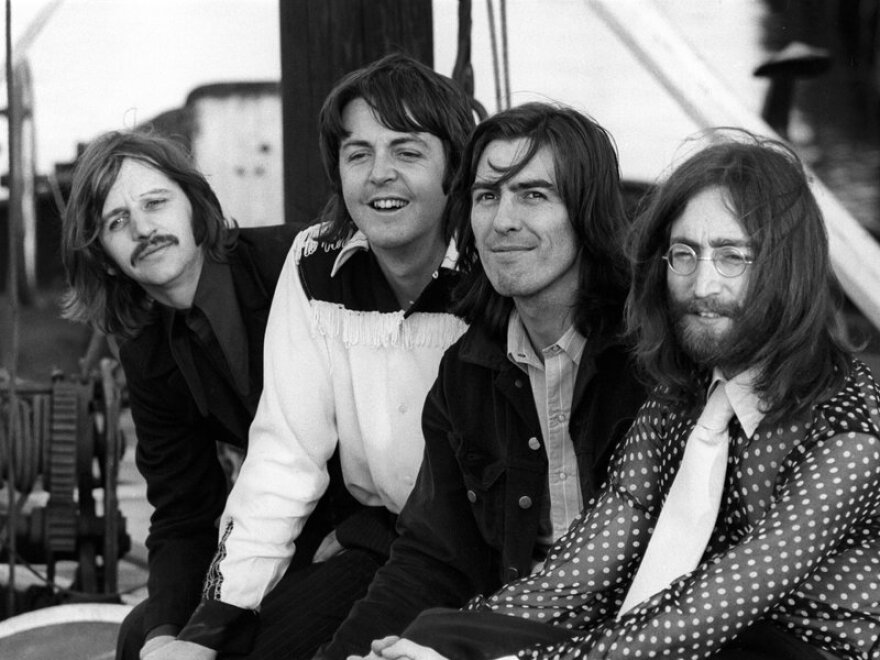 Music writers, musicians and Beatles fans weigh in on The Beatles' Abbey Road, the album that turned out to have the last songs the band ever recorded together. It was released in September of 1969.
Award-Winning producer Paul Ingles adds another installment to his series of programs spotlighting The Beatles album releases with A Spin Down Abbey Road. A panel of music writers, musicians and Beatles fans offer historical background on the tracks and their own personal feelings about this landmark album. Their comments are woven through the music of Abbey Road.
Featured guests are music writers Anthony DeCurtis, Steve Turner, Ann Powers, Richie Unterberger, Jim Derogatis and Greg Kot. Musician guests include Shawn Colvin, Glen Phillips, Richard Goldman, David Gans, Phil & Tim Hanseroth and Jon Spurney.
You can also listen here: https://beta.prx.org/stories/39963?play=true