Lt. Governor Crouch Visits Potawatomi Zoo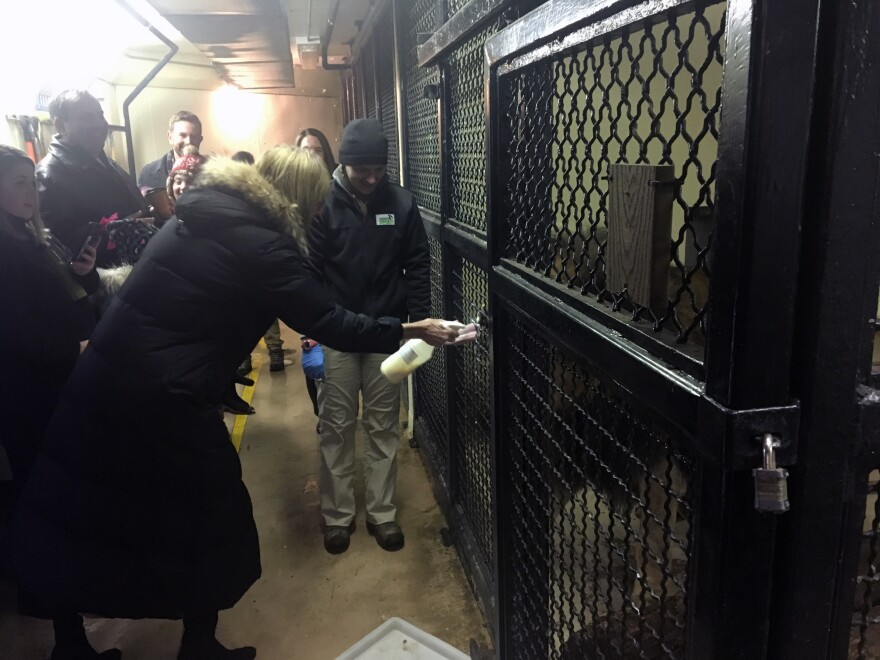 Indiana Lieutenant Governor Suzanne Crouch took a tour of Potawatomi Zoo on Tuesday. The zoo recently started work on a project that is partially funded by a state grant.
The new entrance area is the first part of a multi-step renovation of Indiana's oldest zoo. The three million dollar project is partially funded by a regional cities grant.
Marcy Dean is the zoo's Executive Director.
"It's a over 100 year old facility and we have several areas within the zoo that need major upgrades and so it's a little bit new but really it's a lot about taking care of the old and historic buildings and that are here on grounds and the animals that we already have in our care."
Lieutenant Governor Crouch got a behind the scenes tour of the facilities that included getting licked by a lion and feeding the anteaters. She said for places like the zoo it's about the visitors and the community.
"The Potawatomi Zoo is all about quality of life and exposing Hoosiers here in this area to what all a zoo has to offer."
The new entrance is expected to be finished in Spring of 2020. The rest of the nearly 40 million dollar renovation is to be done in phases as the money is raised for individual projects.