South Bend Wants To Raise Monthly Utility Rates $3 Annually For 5 Years; Fund Water, Sewer Upgrades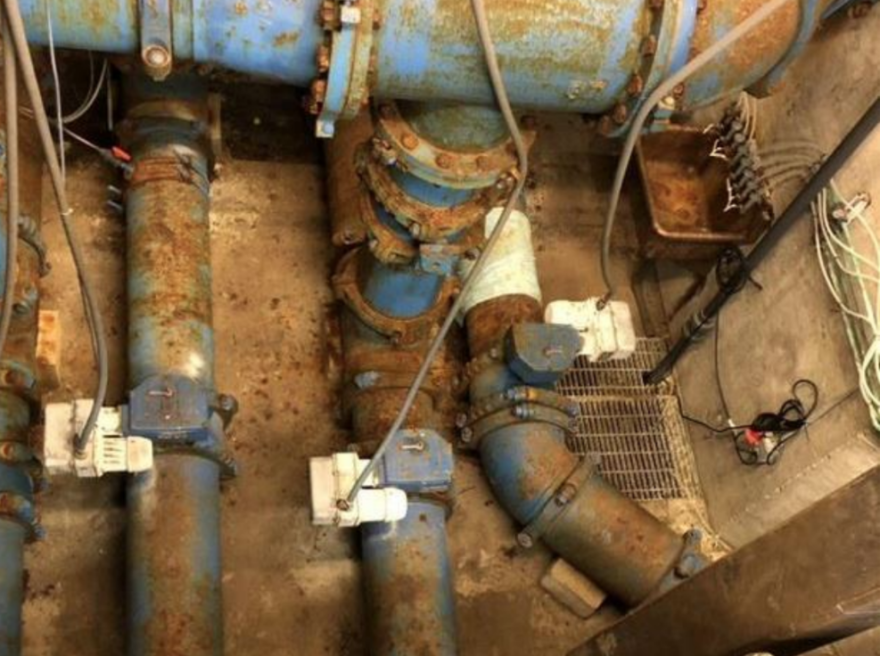 South Bend wants to raise water, sewer, stormwater and trash rates 3.5 percent per year over the next five years. The typical resident would see their monthly bills go up about $3 each year until 2026.
The proposed rate hikes would bring in about $130 million in new revenue, which would be used to pay for upgrades to the city's water, sewer, stormwater and trash collection systems.
According to the department of public works, the city's water system needs about $45 million of improvements. That includes replacing the Fellows Booster pump station, upgrading the Edison filtration plant, and replacing or upgrading storage tanks, water mains, wells, vehicles, valves, hydrants and water meters.
The rate hikes will also help pay for $276 million dollars in sewer system upgrades, which include increasing sewage treatment capacity and building new storm sewers and storage tanks.
It's part of South Bend's plan to comply with a federal consent decree to decrease the number of combined sewer outflows. During heavy rainstorms, the mixed storm and wastewater system currently dumps raw sewage into the St. Joseph River to the tune of 338 million gallons a year.
That's a significant improvement from 2 billion gallons a year in 2008, but more work is needed. With the new investments, the city estimates 99.96 percent of wastewater during heavy rains will be treated as opposed to the current level of 75.8 percent.
The proposed utility plan would also change the city's stormwater fee system. Residents will still pay a flat fee of $2 a month, which would increase to $2.50 in 2024.
But non-residential customers will pay a tiered rate based on their square footage of impervious surface area. That means land water can not easily pass through, such as a big parking lot.
To go along with the rate hikes, the city also would increase the low income customer assistance credit — which discounts the bills of qualified low income residents — from the current cap of $19 dollars per month to a max of $28.50 per month.
The low income customer assistance fee will go up $2.62 from $1.75. The program, which started last year, currently has 2,550 participants.
Even with the rate increases, the average monthly bill of a South Bend resident will be $96.91 by 2025. That's just under the 2019 Indiana state average of $97.13.
Click here to see the full plan and calculate how much it would impact your bill.
Contact Jakob at jlazzaro@wvpe.org or follow him on Twitter at @JakobLazzaro.
If you appreciate this kind of journalism on your local NPR station, please support it by donating here.